A most recent innovation from 2011 is the Wave Run-up Simulator. Waves break on the seaward site of a dike or levee and rush-up the slope. The upper part of the dike has often a grassed slope, like the landward slope which can be attacked by wave overtopping. The process of simulation of wave run-up has been described in
Van der Meer (2009 - 7252 kB)
. A first video of a pilot test has been made: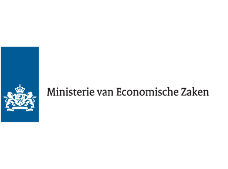 SNN - The Northern Netherlands Provinces Alliance. Investing in your future
This project was part-funded by the European Regional Development Fund and the Dutch Ministry of Economic Affairs.
The wave run-up simulator was also used to simulate very small (0.5 m) waves on a sand dike at the river Vecht.